Cybersecurity in 2018 can be summarized by a host of cryptocurrency hacking incidents, data privacy scandals and breaches, and other cyber developments. 2018 was also a big year for Cloudbric — from opening new IDCs and introducing new upgrades and technology to embarking on a revolutionary blockchain-based project. It was a busy period for the Cloudbric team! This blog post will look back on our accomplishments and milestones as we approach the new year.
Cloudbric Wins Big in 2018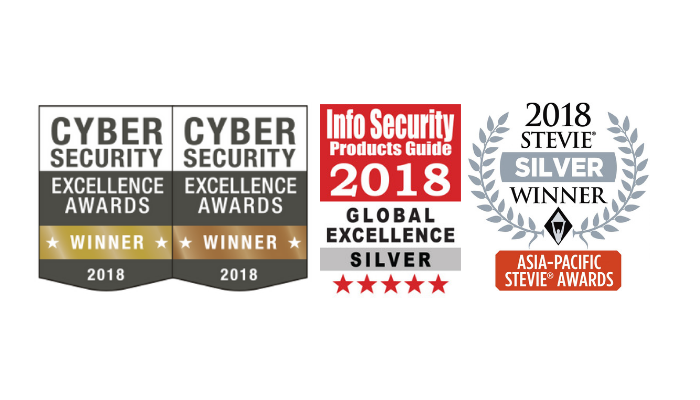 Cloudbric was the recipient of several awards from three big cybersecurity award programs this past year!

During the 2018 Cybersecurity Excellence Awards, Cloudbric took home two awards: (1)
Bronze Winner for ​Website Security and (2) Gold Winner for Cybersecurity Project of the Year – Asia / Pacific for Cloudbric Labs.
Cybersecurity Excellence Awards is an annual awards program recognizing excellence, innovation, and leadership in information security.

Cloudbric won Security Startup of the Year (Silver) at the Global Excellence Awards. The 14th Annual Info Security PG's 2018 Global Excellence Awards is the industry's leading information security research and advisory guide that recognizes cybersecurity vendors with advanced, ground-breaking products, solutions, and services.

Cloudbric was named a Silver Stevie Award winner for the category of Innovation in Technology Development at the fifth annual Asia-Pacific Stevie Awards. Since its conception in 2014, it is the only business awards program to recognize innovation in the workplace in all 22 nations of the Asia-Pacific region.
Cloudbric Grows Big in 2018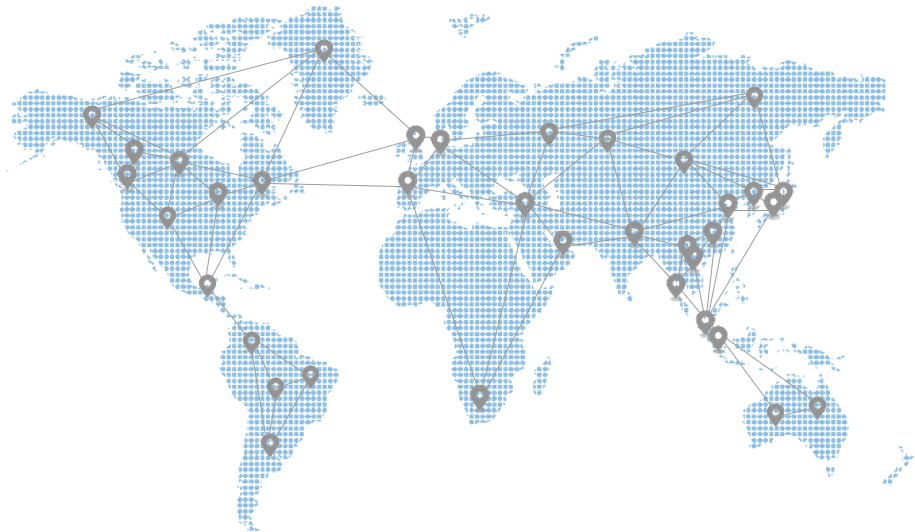 New IDC In March, Cloudbric opened its 28th IDC (Internet Data Center) — located in Jakarta, Indonesia. This marked Cloudbric's second IDC opening in the Southeast Asia region. Opening this additional data center helped Cloudbric to deliver its website security services even faster to users in Indonesia and neighboring SE Asian countries.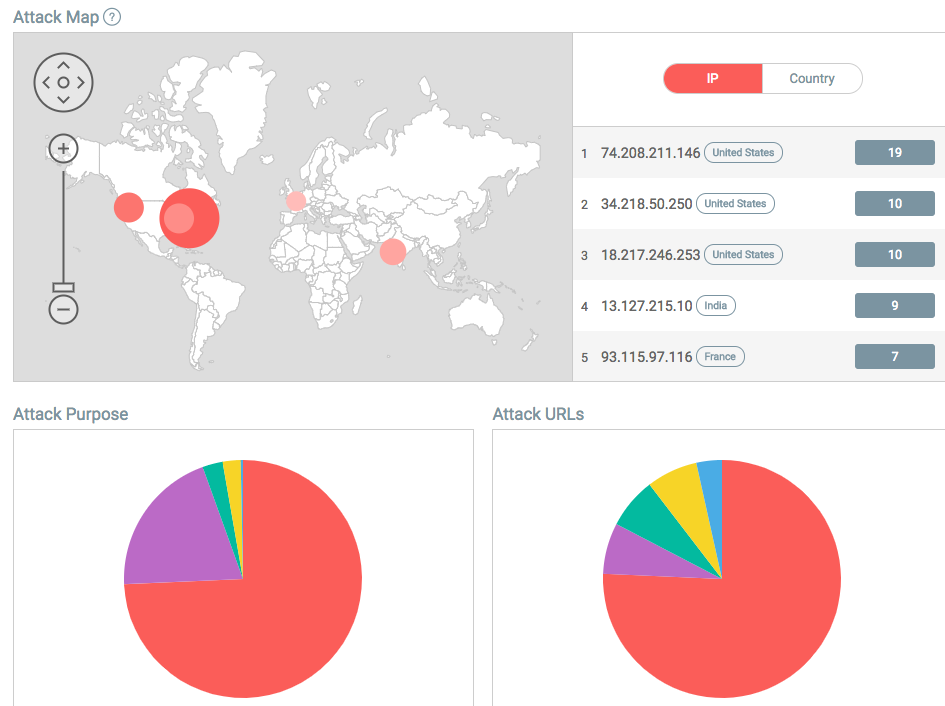 Upgraded Console Cloudbric unveiled its Console 2.0 with new UI/UX and features for a smoother user experience. The console includes a modified dashboard and new security options like request/connections restrictions and excluded (bypass) URL configurations.

VISION, Deep Learning Technology Looking to bridge the gap between cybersecurity and artificial intelligence, Cloudbric began developing a deep learning engine for its security services called VISION. VISION relies on a CNN learning model that is able to extract patterns of behavior using a diverse set of attack inputs and data. While currently patent pending, Cloudbric aims to position VISION as one of the most accurate and low false positive rated, overarching cybersecurity solutions on the market.
ICO VentureThe idea of an ICO was primarily a means of funding for the expansion and improvement of Cloudbric's current services, as well as for the creation of a new security platform. As a decentralized universal security platform it will feature enterprise-grade website, mobile device, and crypto asset security, as well as access to a community driven threat intelligence database — all powered through VISION. Cloudbric's goal is to not only secure the web in general, but to secure the entire blockchain experience for users and businesses alike.Despite market fluctuations and predictions, Cloudbric prevailed and rose above to meet its public sale hard caps. Cloudbric sold out its first pre sales in just 15 minutes, and the second pre sales and sold out in 21 hours.
Check out the Official ICO Recap Report!
Roadshows and Events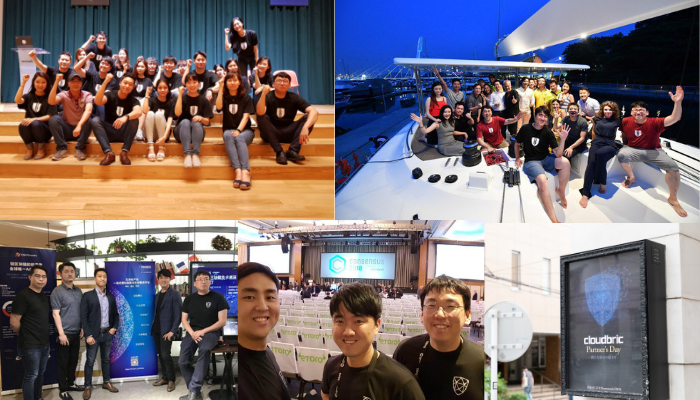 Over the course of the ICO venture, the Cloudbric team collectively attended (and even hosted) over 20 offline events! Below are some highlights. Consensus 2018 (New York)Consensus is one of the largest blockchain events held annually in New York and this past year was by far the largest Consensus event held yet. The Cloudbric team met up with the big players in the cryptocurrency field.China Roadshow (Shanghai, Beijing, and Shenzhen)The Cloudbric traveled to China's three major cities and focused on meeting with investors at business meetings, conferences, networking events to introduce and market Cloudbric's project to the Chinese crypto market. First Official Meetup (Seoul)In August, the Cloudbric Team held their first meetup in Seoul. It kicked off with a mini networking session for attendees followed by a welcome message by our CEO and a panel discussion by the team.
Partners Day (Tokyo) The Cloudbric team held their first ever Partner's Day in Japan. Cloudbric shared their vision and goals with 15 of their Japan partners present at the event and facilitated a platform for them to network.Investor Day (Singapore) In an unprecedented move by some of China's largest blockchain funds and VC's, a private fundraising party was held on a private yacht for Cloudbric. The event featured over 25 crypto-funds including Huobi, Node Capital, FoundationX, BRC, Genesis, LD Capital, and Tron Foundation.Guest Lecture at Penn State & Grove City CollegeCloudbric's COO and CSO held guest lectures at their alma maters to discuss the topics of cybersecurity, blockchain, and international business with the purpose of informing college students about the blockchain industry and inspiring students who might be interested in launching their own blockchain-based business in the future.
Key Partners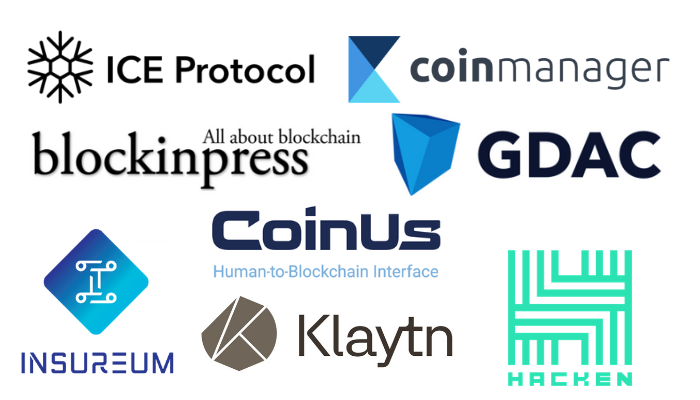 Cloudbric entered into various partnerships with other cybersecurity vendors, ICOs, wallets, crypto exchanges, and even blockchain media. Cloudbric primarily focused on what we do best, offering top-notch services including web, server, and wallet security. Take a look at some of the new partners we acquired.
Key Advisors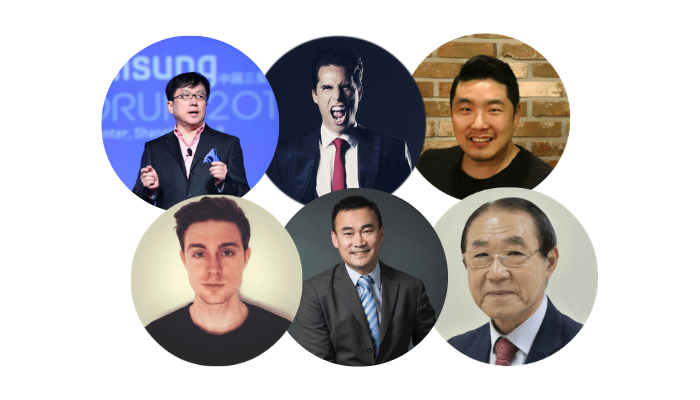 Having a strong experienced board of advisers was key to the success of Cloudbric's project since they provided the experience and expertise needed to help Cloudbric grow in the right direction. We've spotlighted some of our superstar advisors below: Young Ha Kim – Former CEO of Samsung Electronics China
Servicing as a key strategic business advisor for China market expansion for Cloudbric
30+ years servicing in the China market for Samsung Group
Sungjae "Jay" Hwang – CEO of FoundationX
Ph.D in Human Computer Interaction from KAIST
Also key advisor for other successful ICOs, such as Insureum (ISR) and Airbloc Protocol (ABL)
Dr. Jae Woo Lee – Advisory Board member for Kaspersky Labs
Founder and first president of the Korea Information Security Agency (KISA)
30+ years of information security expertise
Steve C.Y. Pang – Executive Director of Goldford Venture Capital
Held executive roles in financial advisory and services with Swire Group, Zurich Financial Services, Aviva Hong Kong
Trent Barnes – Partner at ZeroCap Venture Capital
Board member of Blockchain Association of Australia
VC Funds & Investors

One of the reasons Cloudbric was able to succeed in this tough market was thanks to VC funds and investors who put their faith in our project.
FoundationX: Korea based crypto fund/blockchain accelerator Goldford Venture Capital: Hong Kong/China based VC fund who focus on early stage TMT startupsZeroCap VC: Australia based crypto fundBitForex Lab: Investment arm of BitForex Exchange, a world leading digital currency asset trading platformBitSonic Labs
:Investment arm of the exchange BitSonic, a fast-growing Korean cryptocurrency exchange that also shares it profits with customers
Cloudbric hopes to continue growing its blockchain-based project along with the introduction a new security platform, but it won't forget its roots. Cloudbric also aims to grow its current services and hopes to be a become a household name for SMBs and enterprises who are looking for affordable and accurate cloud-based services.
See you in 2019!