Cloudbric, Participated in the World IT Show 2023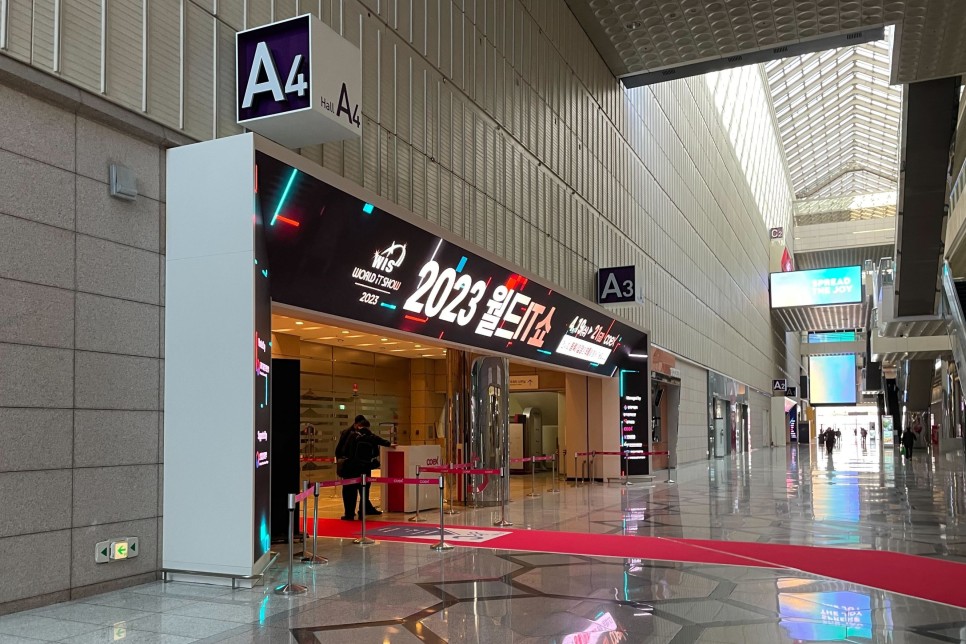 Cloudbric participated in the World IT Show 2023, the largest ICT exhibition in Korea, along with Penta Security. The exhibition, marking its 15th anniversary this year, took place from April 19 to 21 at COEX in Seoul. The event's theme "Changing our life (K-Digital)" highlights the latest ICT trends and emerging technologies that are transforming our lives. As the biggest ICT fair in Korea, the event brought together over 447 companies from nine domestic and foreign countries, including major domestic ICT companies, startups, and small-to-medium-sized enterprises with promising technologies.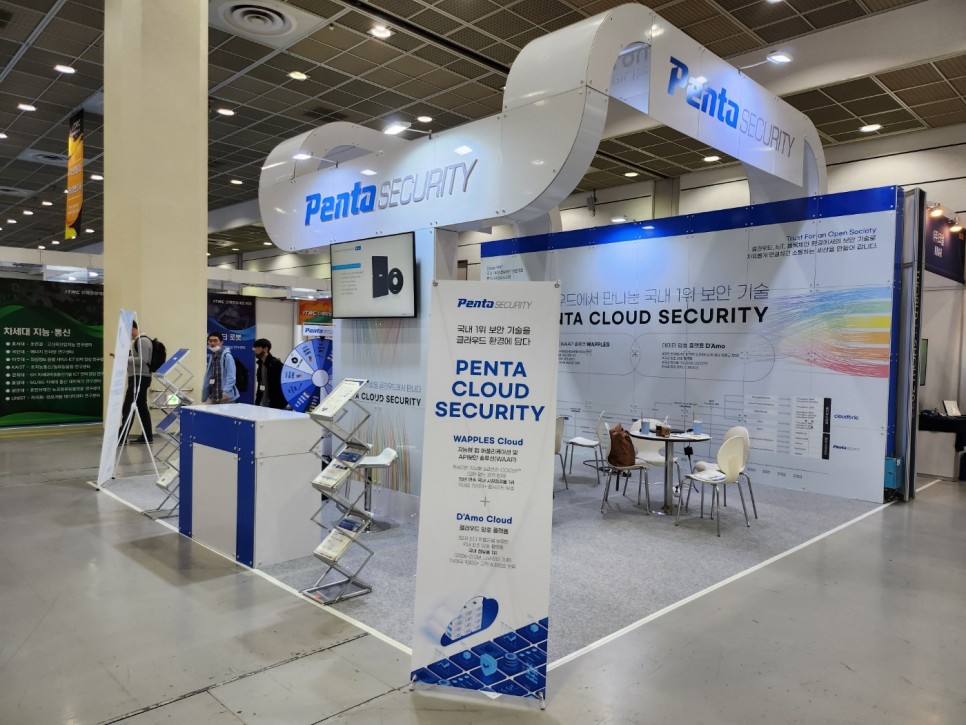 The exhibition booth was led by Penta Security, with Cloudbric participating as part of the Team Penta. At the event, Cloudbric introduced Cloudbric WAF+, a cloud-based fully managed web security service, and Cloudbric WMS, an intelligence-based security policy operation, and management service for AWS WAF, to visitors from the ICT industry.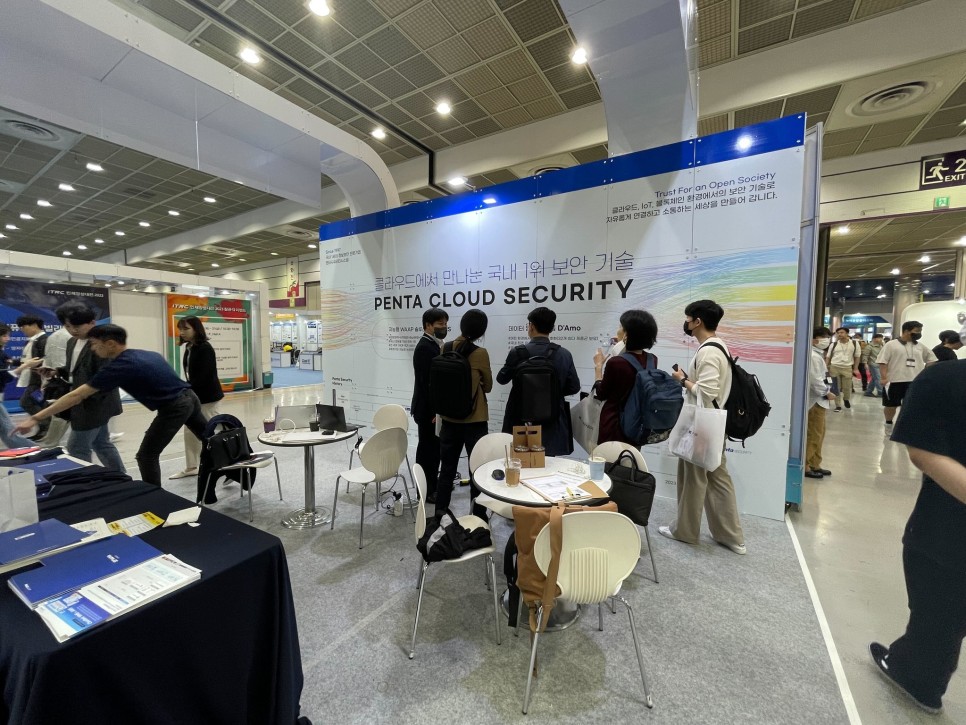 Visitors showed great interest in Cloudbric WAF+ due to the recent shift of companies and institutions towards cloud environments. Cloudbric's SaaS web firewall, in particular, brought curiosity among attendees, who were interested in learning about the differences between a cloud-based solution and an installed web firewall.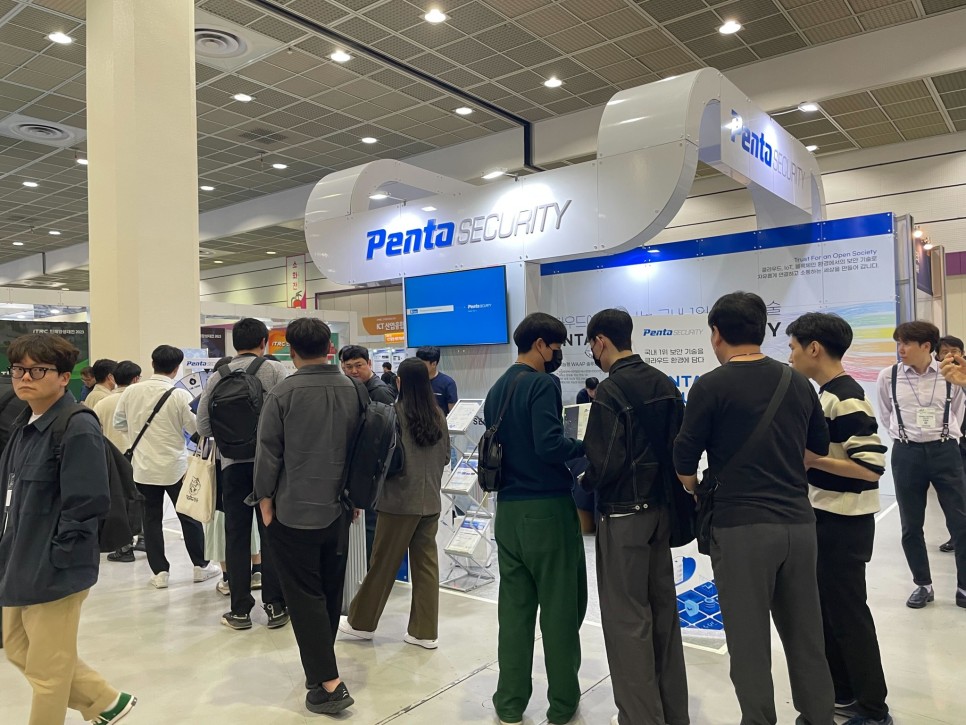 Cloudbric WAF+ was launched in Korea in 2015 as the first SaaS (Software as a Service) cloud security platform of its kind. With just a simple DNS information change, the service can easily be implemented.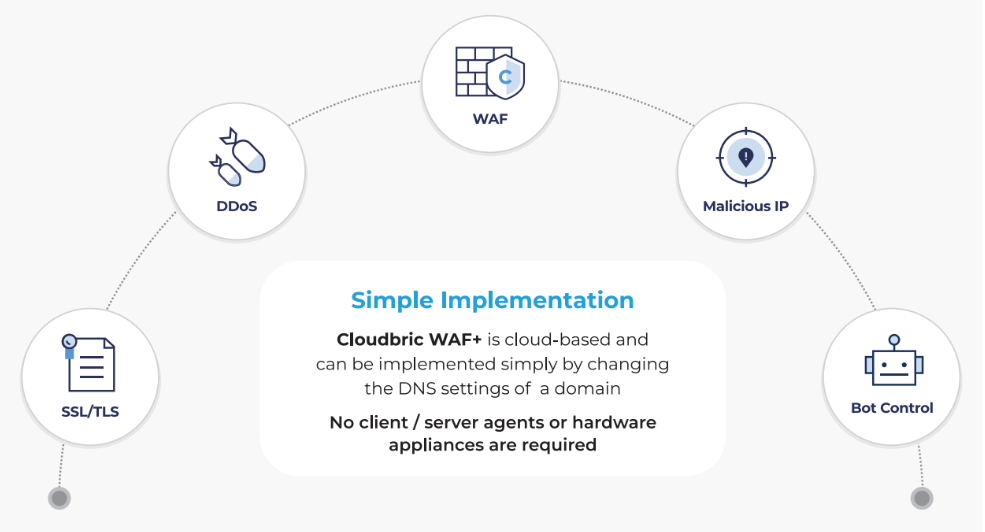 📌 Cloudbric WAF+ Features
✅ Fully managed WAF (Web Application Firewall)
✅ DDoS(Distributed Denial of Service) attack protection
✅ SSL/TLS certificate
✅ Block Malicious IP
✅ Bot(Spyware, Adware, Spam bot, Malicious web crawler) control
Cloudbric WAF+ is a fully managed security service provided by security experts. It offers overall cloud security services such as technical support and monitoring, proposes security operations policies optimized for each customer environment, and offers global market-proven security intelligence with a logic-based detection engine and patented deep learning engine.
📌 Want to learn more about Cloudbric WAF+?
Cloudbric is dedicated to providing innovative solutions to help companies and institutions protect themselves from the increasing security threats to their websites. The company values the interest and support of customers and looks forward to continuing to offer cutting-edge solutions that meet customers evolving needs and challenges.