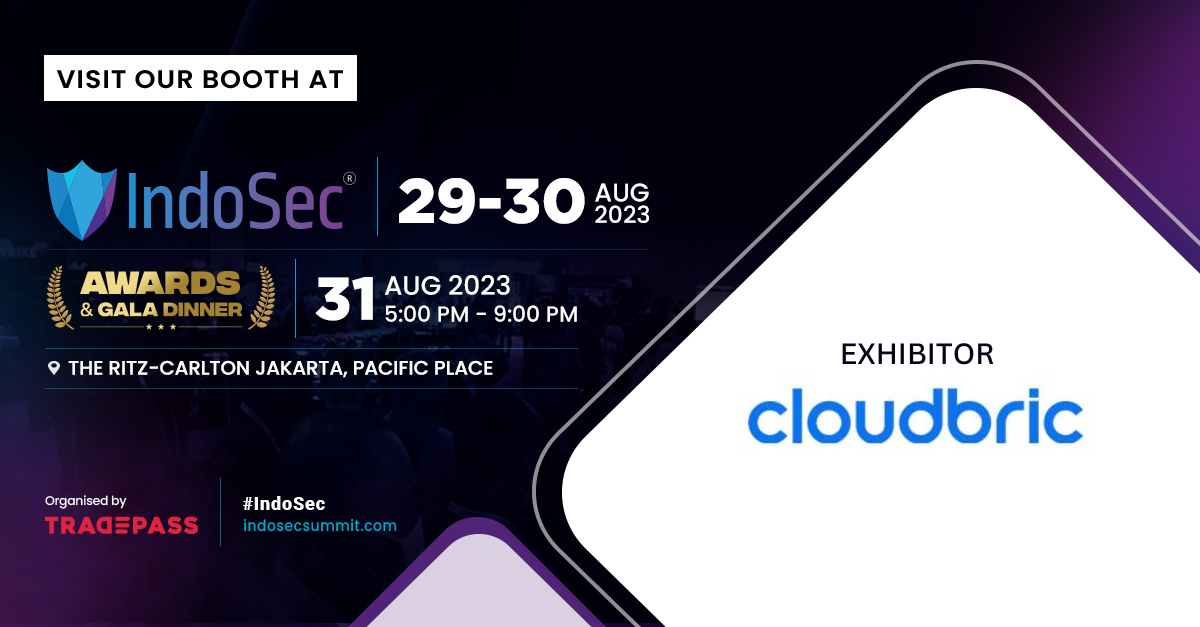 Event Name: IndoSec 2023
Date: 29th ~ 30th August 2023
Location: The Ritz-Carlton-Pacific Place, Jakarta, Indonesia
Booth : E15
We're thrilled to announce Cloudbric's participation in IndoSec 2023, set to take place in Jakarta, Indonesia, from August 29th to 30th.
IndoSec stands as Indonesia's largest cybersecurity event, attracting over 700 cybersecurity professionals including heads of information security, risk, compliance, forensics, and cyber law, from major public and private enterprises across Indonesia. The event's primary goal is to foster cooperation and combat malicious activities in the digital realm.
Cloudbric is set to showcase Cloudbric WAF+, a cloud-based, fully managed web security platform, and Cloudbric WMS (WAF Managed Service), a service dedicated to security policy operation and management for AWS WAF (Amazon Web Service Web Application Firewall) users.
Exploring Cloudbric's offerings at booth E15 to dive into the details of how cutting-edge security solutions of Cloudbric effectively shield organizations from the ever-evolving landscape of cyber threats.
For further insights into IndoSec 2023, please refer to our official event page.