Cloud security company 'Cloudbric' has announced that it has been selected as a network security supplier for the '2020
Untact Service Voucher project' hosted by the Ministry of SMEs and Startups to promote digital transformation and foster
untact services for SMEs and venture businesses in the post-corona era.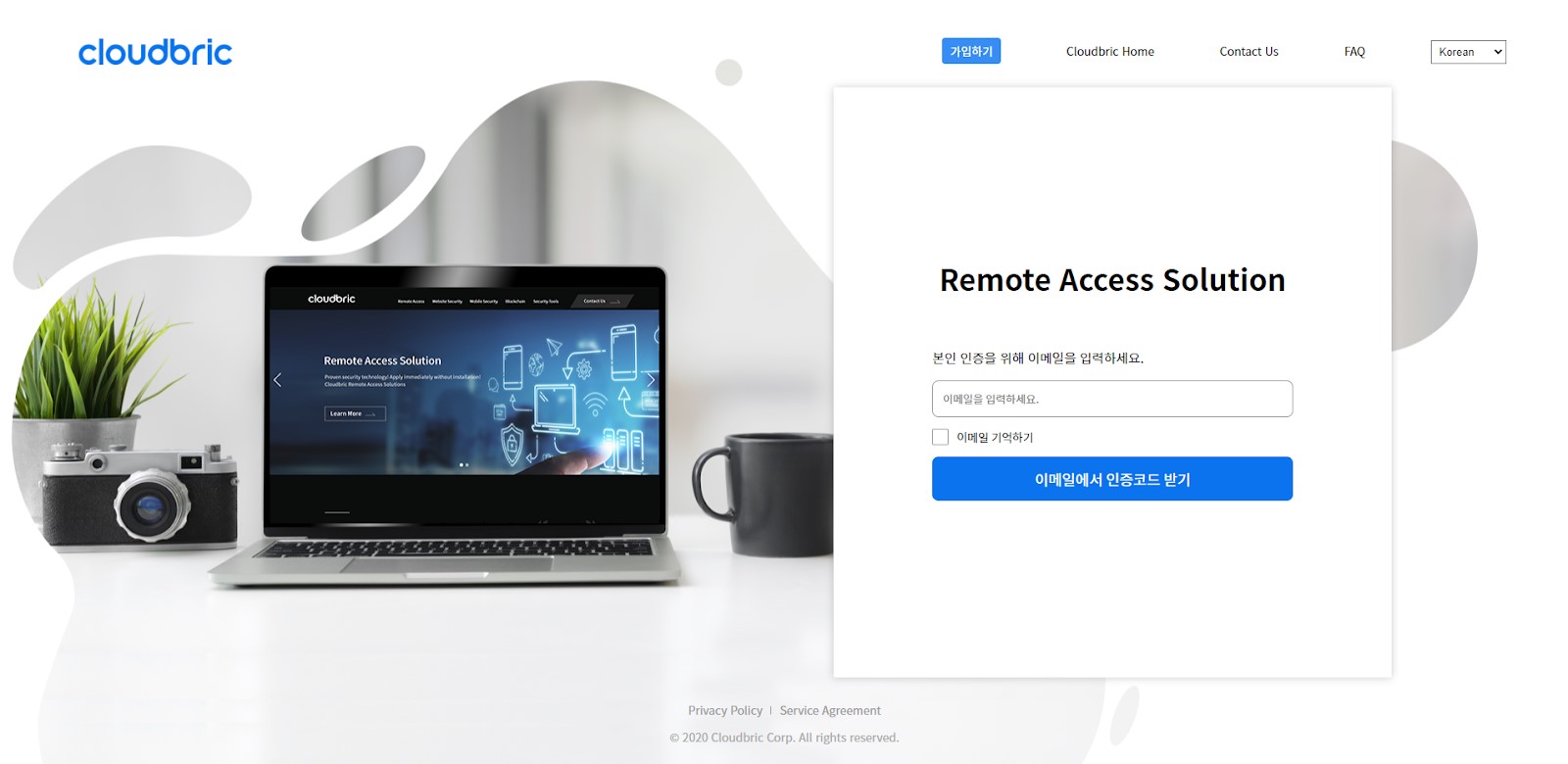 The Ministry of SMEs and Startups plans to support 160,000 companies with a budget of 640 billion KRW by next year for
this project. If selected as a demanding company, 90% of the services provided by the supplier, such as telecommuting,
video conferencing, and network security solutions, are supported up to a limit of 4 million KRW. Cloudbric will supply
'Remote Access Solution' for telecommuting security through this project.
'Cloudbric Remote Access Solution' provides a cloud-based secure channel. Users can remotely access data and
applications on the internal network web server through the channel. Unlike existing VPN (Virtual Private Network)
solutions, access is possible only with a web browser without installing additional software or hardware. All transmitted
traffic between the user and the server is encrypted by default, and security functions such as one-time password (OTP)
and multi-factor authentication are provided. Cloudbric plans to provide the same 3month free trial service to companies
selected as untact voucher demanding companies. It has been promoting Remote Access Solution through a 3months free
trial service for small and medium-sized enterprises (SMEs) before joining this project.
"Due to the spread of COVID-19, untact work has become inevitable, but it is expected that it will be a good opportunity for
small and medium-sized enterprises that are reluctant to build a secure work environment because of the high cost." said
Tae-Joon Jeong, CEO of Cloudbric "I hope this project will help many companies build safe remote work environment,"