Following a series of QA testing stages conducted by Cloudbric's development and product planning teams, Cloudbric is ready to announce the beta release of its deep learning engine!
We've already discussed extensively what this new AI technology will mean for our existing detection capabilities as well as the role it will play in our upcoming security platform.
To reiterate, VISION will be integrated into our existing detection system in order to amplify the accuracy of cyber threat identification by blocking incoming threats.
One of the biggest challenges for cloud-based WAF vendors is the ability to accurately block malicious without the need to later whitelist or blacklist traffic that was mistakenly identified and blocked or allow actual malicious traffic to seep through the cracks.
When using a WAF we want to avoid both these false positives and false negatives.
Luckily for us, AI can directly address this challenge as its predictive analysis capabilities can be applied to web traffic.
Cloudbric's WAF is recognized in the industry for its high accuracy rate, and the addition of AI capabilities will allow our filtering system to more intelligently block attacks.
Current users will now be able to inspect their own web traffic and identify behavior anomalies and in turn help VISION learn characteristics of web attacks to improve our filtering system (and subsequently reduce false positives and false negatives).
VISION will learn the traffic characteristics of each user website to execute detection and prevention tailored to each website. In other words, it will predict and recognize various attack patterns that may act as potential risks to individual user websites.
Ready to see it in action?
More on how to do this can be found directly on your dashboard!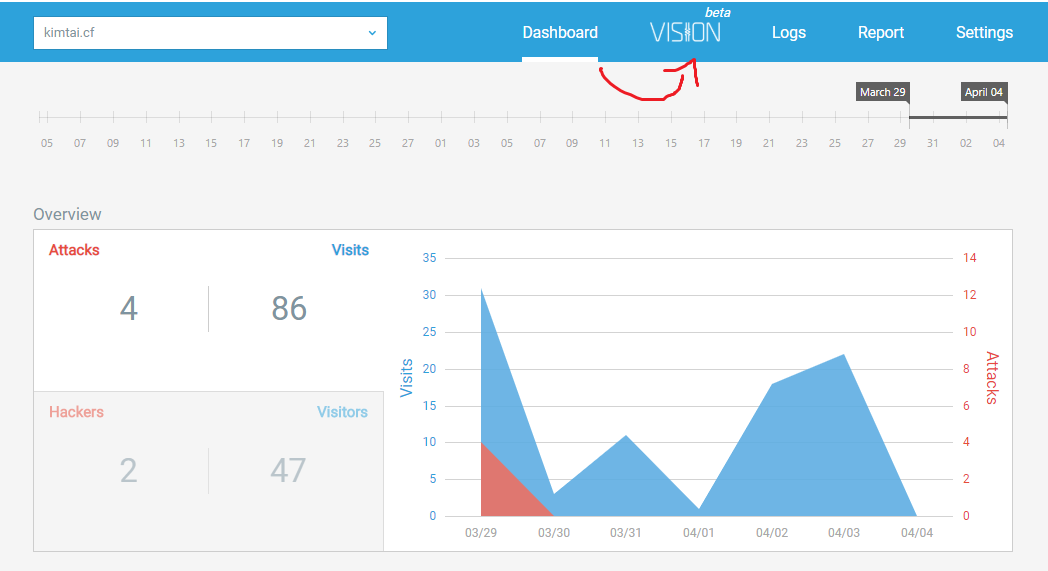 Within the second quarter, we have plans to offer this feature via its recently launched console app so be on the lookout for that as well.
---