TOKENIZE IT was held between September 11-12 at the Grand Hyatt Hotel in Seoul with the theme "for more flat capitalism and genuine globalization."
The event brought in big names from the Chinese cryptocurrency market, including funds like Blockchain Capital, Huobi Global Eco Fund, Fenbushi, and also exchanges such as Bgogo, BitForex, Coinmex, and more!
As a Diamond Sponsor, Cloudbric also had a booth set up in the networking area where attendees could drop by and learn more about our project.
On the first day of the event, CEO of FoundationX and advisor to Cloudbric, Sungjae Hwang, served as the moderator for the talk on "Perspectives of Exchange Innovators: Challenges and Solutions for Global Tokenization."
On day two, Coudbric's CEO TJ Jung presented on Cloudbric and discussed cryptocurrency hacking and the popularization of threat information through the blockchain.
Check out the photos from the event below!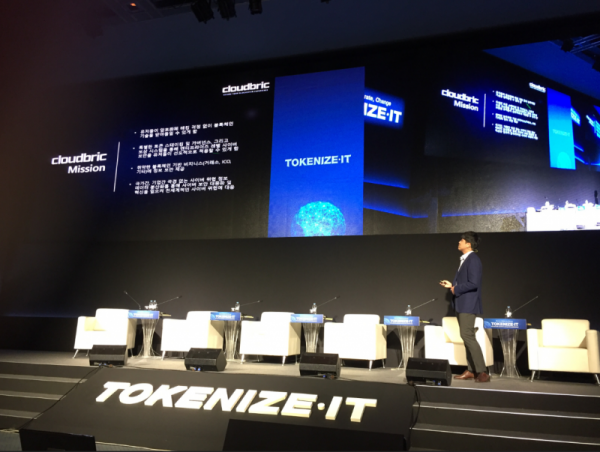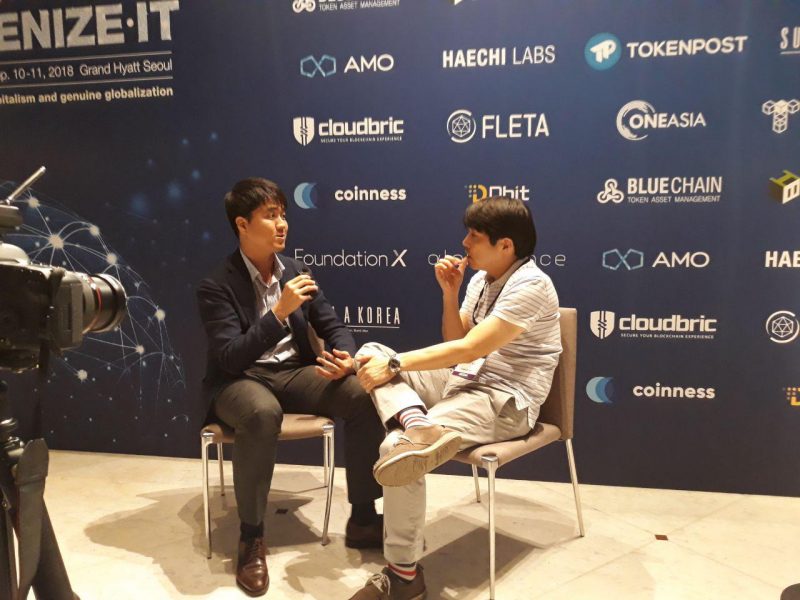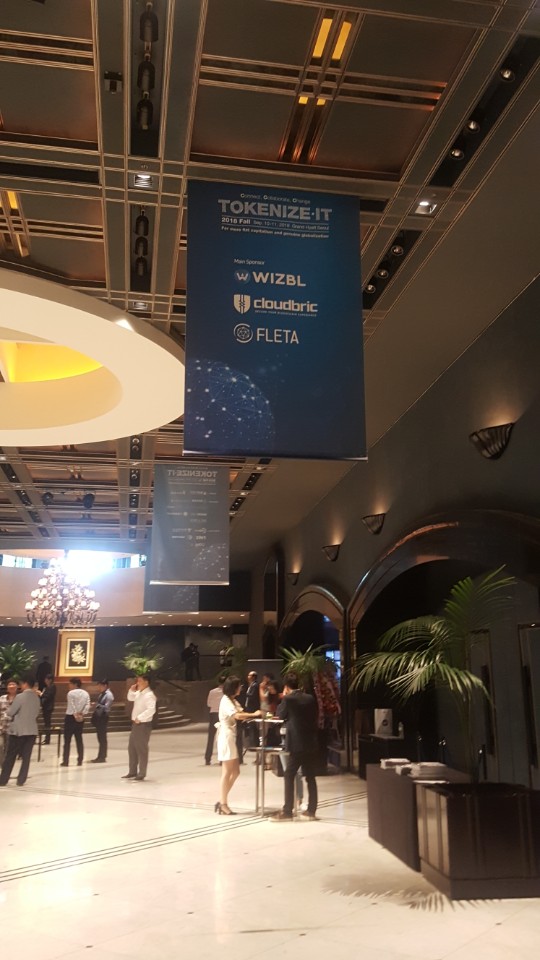 ---