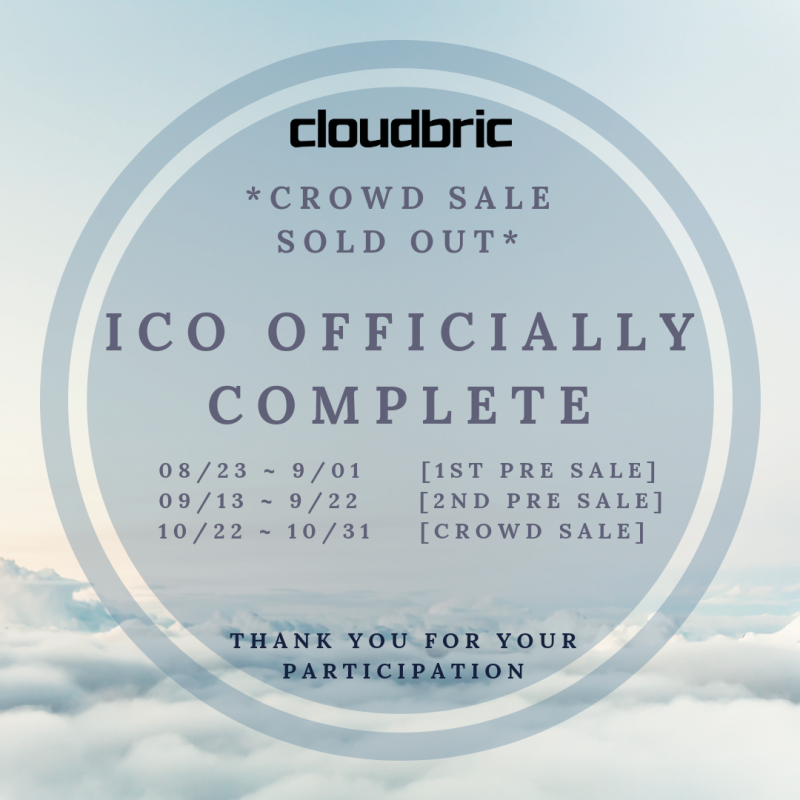 Hello Cloudbric community!
While Cloudbric's crowd sale was scheduled to conclude on October 31, 2018 (11 AM UTC), we've just hit our cap, thus ending sales! The crowd sale was the last sales period following our first pre sale and second pre sale, which ended successfully.
We want to personally thank everyone who showed interest in our project and participated in our sales.
While our ICO is officially over, it is only the beginning for Cloudbric. We have plans to keep the community we built thus far in tune with the latest developments and progress of our project.
Be on the look out for an official ICO report, to be released after we tally up the final amount of sold and unsold tokens, tokens allocated for our bounty program and other airdrop activity, and other statistics.
To maintain an open line of communication between the Cloudbric team and supporters, all important updates will be shared via official social media channels.
---