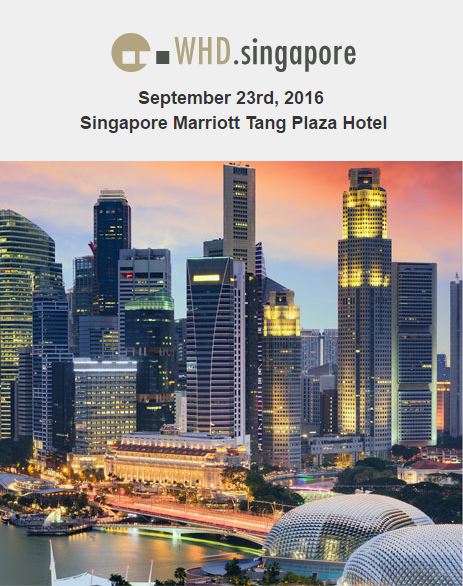 Recognized as the world's largest series of events for the hosting and cloud service market, World Hosting Days is launching WHD.singapore in Singapore for its fourth consecutive year. Last year WHD.singapore attracted more than 500 participates, including a large percentage of C-level executives, from all areas of the Asia Pacific area. Similarly, the 2016 conference is expected to bring together industry influencers and local and international partners from the Asian hosting community. The conference will take place on September 23, 2016 at the Singapore Marriott Tang Plaza Hotel.
Gold Partner
Taking on a more interactive approach than past conferences, this year WHD.singapore will boast panel discussions and feature content-related presentations. As a Gold partner, Cloudbric will have the opportunity to give a special talk related to web application firewall security. Cloudbric's Senior VP Jaeson Yoo will present "Perimeter-Based WAF Security: Who's Coming Into Your Network" to an audience of hosting and clouding insiders on September 23 at 12:45pm.
Free Tickets: Here's Your Chance to Join Us in Singapore for FREE!
Are you interested in joining a professional event for high-value networking, conducting business and learning about the latest solutions and services related to hosting and the cloud? If so, this opportunity is for you and your company! Cloudbric is providing free tickets to companies that are interested in attending. Click here to claim your free ticket!(This event was finished)
Interested in partnering with us? Join us and earn money with Cloudbric's special revenue sharing.