October is National Cyber Security Awareness Month (NCSAM), a month-long campaign reaching out to the nation to encourage awareness and precautions.
Sponsored by the Department of Homeland Security's National Cyber Security Division (NCSD) and the non-profit National Cyber Security Alliance (NCSA), this special program has been held annually since 2004. It is aided in this mission by the NCSAM Champions, a fleet of enterprises, educational institutions, nonprofits, and government organizations committed to proliferating knowledge about cyber security threats. Last year saw participation from more than 400 NCSAM Champions. This year, Cloudbric joins in as one of the Champions to promote a safer, securer, and more trustworthy online community.
At Cloudbric, every month is the right time to talk about cyber security awareness, but this October presents a new opportunity to more deeply engage with the public on issues of cyber threats, which President Barack Obama calls "one of the gravest national security dangers the United States faces."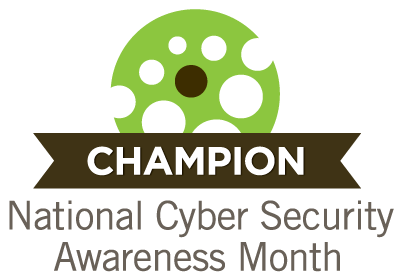 What specifically can Cloudbric do to further the mission statement of the NCSAM and its backers? Here are some of the things we can contribute:
We want you to know that although most websites don't have any kind of website protection in place, there are security solutions within reach.
All websites are vulnerable to cyber attack, even new online businesses. Cyber threats are especially devastating to small companies.
Cloudbric's protection package is comprehensive, protecting against all Top Ten OWASP cyber security threats.
We explain the risks to you in plain, easy-to-understand language.
Using Cloudbric to protect your website enables you to monitor incoming hostile traffic so you can get a better idea of your security needs.
Cloudbric lets you blacklist malicious users or countries that may be causing your website problems.
You can extend increased protection to sensitive URLs, such as login pages to protect your website at its weakest points.
This year, we will come together with the cyber security awareness community under the NCSAM campaign STOP. THINK. CONNECT. to help all digital citizens stay safe and secure online.