Data Privacy Day is an international effort held annually on January 28th to promote the protection of personal information online. The National Cyber Security Alliance (NCSA) has assumed leadership of this effort starting in August 2011. The NCSA is aided by select DPD Champions, a fleet of enterprises, educational institutions, nonprofits, and government organizations committed to raising awareness about the importance of data privacy. Cloudbric is committed to promoting a more safe, secure, and trustworthy transfer of online personal data.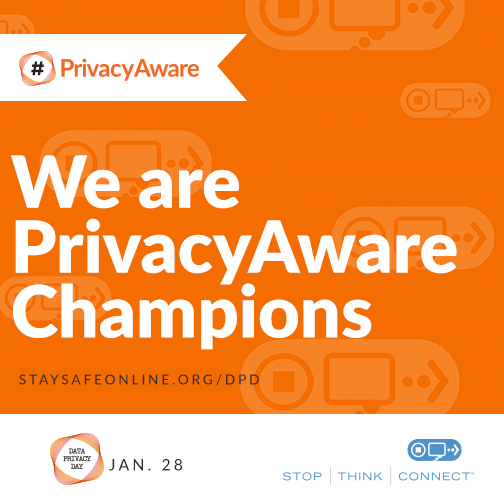 There are many ways that you can get involved ahead of DPD! Stay Safe Online officially lists three strategies for safeguarding your online information:
1. Work
Be sure to train all employees and stakeholders of the importance of online data security. This will help breed a culture of privacy at the workplace and set a good precedent for all potential security vulnerabilities. Remember, consumer data privacy is the responsibility of all employees in a company.
2. Home
Protecting consumer data is critical for any company; however, protecting your own personal private information is just as urgent. These days, cyber intruders are always on the offense and looking for new ways to exploit your sensitive data online. Online identity theft is one of the most severe forms of cyber attacks that affects hundreds of thousands of users everyday. Don't forget to discuss some best practices to protect your online identity and personal information with your family.
3. Community
Getting involved in your community to spread the knowledge of data privacy can also be a great way to help. The NCSA suggests that users volunteer in local schools, faith based organizations, or community message boards to help others become aware of protecting their personal information. Just like you would share privacy awareness at home and in the workplace, sharing this information with the community can potentially save dozens of your friends and neighbors from becoming victims of sensitive data attacks.
What else can Cloudbric do to support Data Privacy Day and help protect users from potential attacks? Here are some of the things we can contribute:
Cloudbric's elite web application firewall (WAF) allows users to have more peace of mind when transferring or receiving private data online through their own website.
We constantly monitor all inbound and outbound traffic to keep all malicious web attacks and intents away from your website.
Our full service website security solution protects against all Top Ten OWASP cyber security threats, including data and identity protection.
Our intuitive dashboard allows even the least tech savvy users to understand their web traffic and any potential attacks that may occur.
Cloudbric lets you blacklist harmful users or countries that may be looking to exploit sensitive data from your website.
We are dedicated to help the NCSA achieve its mission to build data privacy awareness and help all online users stay safe online. Learn more about the NCSA and how you can also support Data Privacy Day by becoming an official DPD Champion. Get started today!