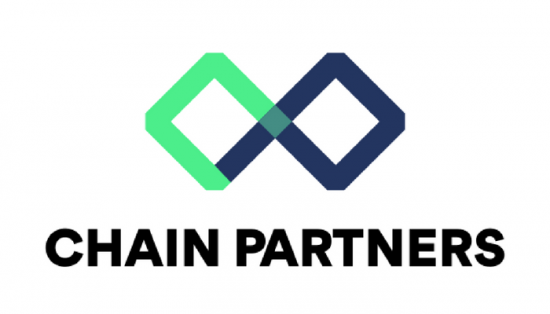 Cloudbric is pleased to announce its partnership with Chain Partners, specifically its affiliates EOSYS, Tokenomia, and DayBit, to bring its growing security services to the forefront of the blockchain and cryptocurrency conversation.
EOSYS, the First EOS Block Producer Candidate from Korea
EOS is a blockchain platform, which according to some has much more scalability potential than Ethereum. It also uses a DPoS (Delegated Proof of Stake) system that is faster — and thus has cheaper transaction fees — than Bitcoin's PoW (Proof of Work) model. EOS's system only accommodates 21 supernodes, so candidates must prove their ability and willingness to protect the computer network to voters and the cryptocurrency community.
Where does Cloudbric come into this formula? EOSYS is one strong candidate to join to the EOS community as a block producer. Because there are 21 "groups" competing from around the world in controlling and securing the EOS masternodes, providing protection for them is no easy feat. Through their partnership, Cloudbric will provide overarching security to EOSYS.
Daybit, Korean Crypto Exchange by Chain Partners
Due to the recent rise in hackings of cryptocurrency exchange sites and phishing scams associated with ICOs, password security has become more prevalent and necessary for both individuals and businesses.
Cloudbric is already providing security to several exchanges and ICO sites. Now with its reverse ICO, Cloudbric will expand its service offerings and provide advanced password protection for end users as well. Furthermore, by identifying and blocking phishing sites and hackers' cryptographic address information, all users will be better protected against attacks targeted specifically at exchanges and ICO sites including the cryptocurrency exchange Daybit.
Tokenomia, a Reverse ICO and Token Development Consulting Firm
Tokenomia, also part of Chain Partners, is an ICO consulting firm that strives to create a healthy token economy era. They work as partners with renowned startups and small to midsize companies to help them successfully grow their reverse ICOs. Tokenomia acknowledges that ICOs are a great way to drive a new project as a means of funding, however, points out that many ICOs today have fallen to be a mere popularity contest.
Sometimes, even with a good team and a brilliant idea, it's not enough to make the ICO happen without additional help — such as from advisors and partners. With a strong desire to support only those ICOs that only promote healthy token development, Tokenomia shows discretion with who they partner. Cloudbric and Tokenomia decided to get together to bring forth a user-led security platform that aims to transform the cybersecurity market.
Remember to check back on our blog for more announcements regarding future partnerships!