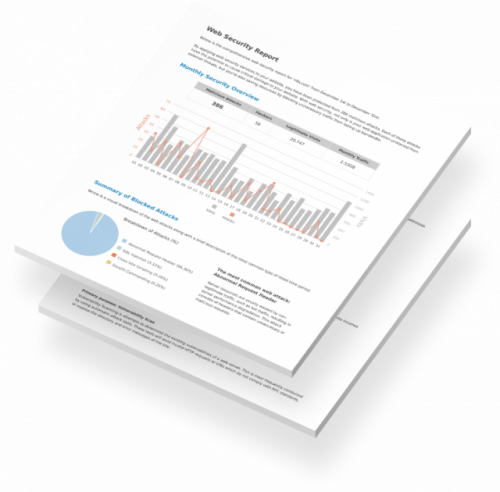 Cloudbric was created for users of all backgrounds, with all types of different websites. You might be an IT-security manager with a large enterprise-level site, or just be starting out and wanting to protect your own personal blog. Regardless, knowing what's going on within your website is important, and that's why Cloudbric has recently begun providing Web Security Reports for all existing users and partners.
To make it easier for users to understand how their websites have been protected, the report details the most frequent attacks and what purposes they are meant to achieve. Our hope is that with this report, users gain insight into their personal threat environment as well as achieve a better understanding of web security in general.
The new security report aggregates all relevant web attack information into a single document for easy reading. With the security report you'll have insight into:
Breakdown of blocked attacks
Primary attack purposes
Common attack execution methods
Threat origin data
….and more!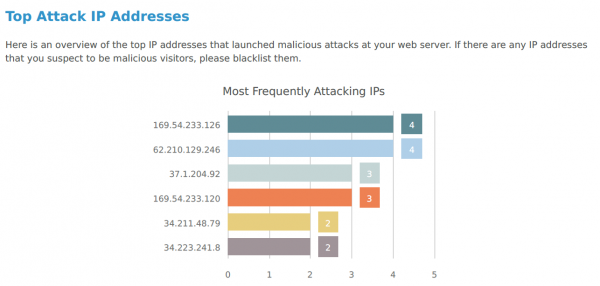 As with anything else we do at Cloudbric, we made sure accessing your report is easy.
For regular Cloudbric users:
Go to your dashboard
Click on 'Web Security Report'
Select desired month
Download report in PDF format
For partners using the website management mode
:
Under the 'Websites' tab, click 'Protecting'
Go to the Monthly Reports column
Selected desired month
Download report in PDF format
Let us know if you are have any problems downloading the security report, but for now, happy viewing!