The Top 10 Hackers Arrested in 2017
Cyber criminals are rampant. Active on the dark web, hacking forums, or other platforms that facilitate illegal activities, hackers are utilizing their skills to run effective but illegal black markets. For example, DDoS-for-hire services are quite popular among cybercriminals with willing customers paying as low as $7 an hour to target a company of their choice. These days, cyber criminals are everywhere, and the internet has allowed them to come together to exchange hacking tips and sell hacking software or services from one another. However, they don't always get away with their deeds. Every year, charges are made against cybercriminals with some facing rather harsh sentences. Here are the top ten hackers that have been arrested during the first half of 2017:
1."Lurk" hacking group
A group of nine hackers referred to as "Lurk " were responsible for the theft of over $17 million from Russia's largest financial institutions since 2013. Through the use of Trojan viruses, Lurk stole login names and passwords from online bank accounts. They were detained by the local police force this past January. This revelation came almost a year later after 50 arrests from the same group were made public May 2016. The current arrests resulted from Russian police raids in which computer equipment, bank cards, and other financial evidence were confiscated.
2. "Phineas Fisher"
A man who the Spanish police suspect is the infamous hacker known for hacking and then leaking data from Britain's Gamma Group in 2014, Phineas Fisher, was arrested at the end of January. This time, he was responsible for the leakage of personal data belonging to more than 5,500 officers from the Spanish police labor union. Phineas Fishers was also accused of hacking other European spy software companies. Some reports, however, have
claimed that the police have actually arrested another activist
– not Phineas Fisher himself.
3. Karim Baratov
A young hacker from Ontario, Canada, Karim Baratov was arrested early March for allegedly being involved in the massive Yahoo hack of 2014. Baratov is just one of four suspects, and the US Justice Department has great reason to believe that he, along with others, were hired by the Russian intelligence agency FSB to carry out the attack. Deemed responsible for cybercrime acts including espionage, wire fraud, and theft of trade secrets among others, Baratov is still awaiting trial. Unfortunately, none of the charges have been proven in court as of yet.
4. Ercan Findikoglu
With nicknames such as Seagate, Predator, and Oreon, Turkish hacker Ercan Findikoglu was arrested and sentenced to eight years in a US prison for masterminding cyber attacks targeting global ATMs, totalling a loss of $55 million. Back in his home country, Findikoglu also conspired to produce fake debit and credit cards, which means he will likely be serving additional charges when he returns to Turkey. Findikoglu acted as ringleader in a series of cyber heists where attackers hacked the databases of credit and debit card processing companies. Despite publicly apologizing for his wrongdoings and admitting that he could have his skills for the "greater good," he will ultimately be paying for his crimes.
5. Unnamed British man
It took the British police roughly three months before they finally arrested a 29-year-old British man for his involvement in a massive internet attack against telecommunication, television and internet services in Germany last November. In an attempt to create a lethal botnet, the hacker in name knocked 900,000 Deutsche Telekom routers offline for malicious purposes. His endgame was to sell access to this powerful botnet on online black markets. Because his actions were deemed a threat to Germany's national communication infrastructure, the hacker can expect to serve a minimum of ten years in prison.
6. Roman Seleznev
As a high-profile cybercrime case, cybercriminal Roman Seleznev will receive the longest sentence of such a crime in the US as of yet. Interestingly enough, the culprit involved the son of a predominant member of the Russian Parliament. Roman Seleznev was charged for hacking attempts aimed at more than 500 US businesses and banks, stealing millions of credit card numbers to be sold on the black market. Sentenced to 27 years in prison for his crimes, Seleznev will also be obliged to pay victims nearly $170 million while facing 29 felony charges in total.
7. Adam Mudd
Adam Mudd created a lucrative computer hacking business that offers businesses or individuals a software that causes DDoS attacks (with added services such as bulk purchases over a period of time and even a refer-a-friend discount) at just 16 years old. The young adult, now aged 20, was sentenced to two years of prison for carrying out 594 DDoS attacks against 181 IP addresses between December 2013 and March 2015, of which, included big names like Microsoft and Sony. For one online fantasy game RuneScape, Mudd inflicted enough damage against the company which resulted in a revenue loss of £184,000.
8. Vadym Iermolovych
US federal authorities sentenced Ukrainian hacker Vadym Iermolovych to 29 years of prison, subjected him to a 3 year period of post-prison supervision, and ordered him to pay $3 million in restoration fees for his cybercrimes. He was caught hacking into several businesses' newswires and then selling unpublished press releases (containing valuable nonpublic financial statistics like gross margins and revenues) to interested parties and obtained $30 million in profits from 2010 to 2016. However, Iermolovych was not the only one facing charges; earlier US authorities also arrested five other members of the same hacking group.
9. Two unnamed British hackers
After attempting to break into Microsoft's systems multiple times between January through March 2017, two young male suspects have been arrested by authorities in UK for violating the UK's Computer Misuse Act and on grounds of gaining unauthorized access to a computer owned by Microsoft. The two are also suspected of belonging to a much larger hacking group that is active worldwide. While the two suspects had intentions to steal customer data, Microsoft has reported that no customer data has "been accessed, stolen, or leaked."
10. "Incursio"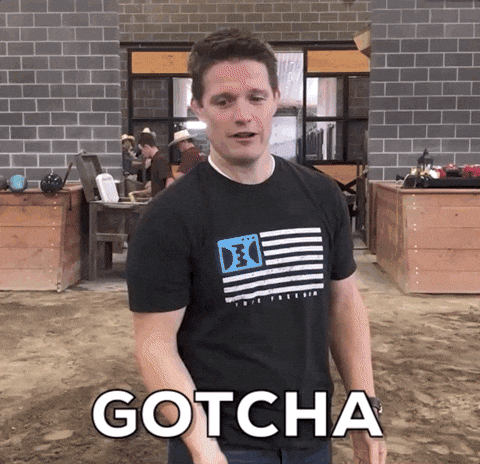 Part of a hacking group known as Crackas With Attitude (CWA), Andrew Otto Boggs or "Incursio," aged 23, was arrested for his involvement in the hacking of US government agencies and officials as well as attempting to sell sensitive data from these agencies on the Internet. The group's claim to fame came in 2015 when CWA hacked then CIA Director John Brennan's AOL account. They went on to target other top government officials and have caused damages
totalling over $1.5 million
. It's been reported that all members of CWA have been arrested within the span of nine months.
The latter half of 2017 is already seeing the arrests of even more cyber criminals. And there is no indication that it will slow down either as global law enforcement becomes stricter when it comes to cyber crimes. Did we miss someone on the list? Let us know by reaching out to us on our Facebook page!