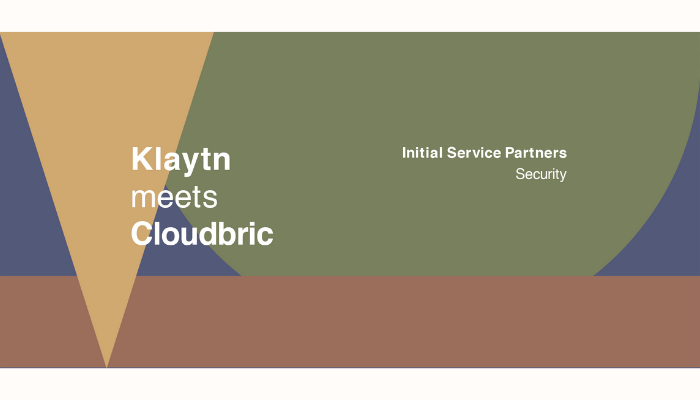 The internet giant KakaoTalk has just launched its blockchain platform on June 27, 2019. The mainnet launch was orchestrated by KakaoTalk's blockchain arm, Ground X.
This marks a big occasion for both Klaytn and Cloudbric, who is a technology ISP (Initial Service Partner).
Klaytn has emphasized the importance of ISPs who provide substantial and tangible service use-cases for the blockchain ecosystem. Because the main focus of the company is on the Dapps (decentralized apps) that run on the blockchain, Cloudbric will launch a crypto security app for within Q3.
The app will focus on protecting users when they use crypto apps or exchanges to transfer cryptocurrency.
After its initial release, Cloudbric has plans to add upgraded features and functions
Please look forward to more details soon as we disrupt the crypto security market!
—-
Cloudbric is already working to provide web security services to numerous cryptocurrency exchanges and blockchain projects. Known for our distinguished WAF, Cloudbric also recently released Threat DB, our free database of threat intelligence, this past May. The platform currently includes blacklisted, or malicious IPs, known hacker wallet addresses, and phishing URLs.
The data collected on the platform will be available via an API which allows businesses and developers to create their own security technologies.
Crypto exchanges can also can leverage the hacker wallet addresses to prevent unauthorized transactions on their platform.
---
Make sure to follow us on our social media platforms (LinkedIn, Twitter, and Facebook) and our recently opened Telegram Announcement Channel for the latest updates!