Cloudbric's CLB has been added to MyEtherWallet!
MyEtherWallet is one of the web's most popular services for managing cryptocurrencies, so this blog post will help guide you so that you can easily add CLB tokens to your wallet.
Below are some specifications you'll need in order to add the CLB token:
Token Contract Address: 0xb1c1Cb8C7c1992dba24e628bF7d38E71daD46aeB

Token Symbol: CLB

Decimal: 18
Follow these three simple steps to get started:
1. Login in to MyEtherWallet
Once you log in, click on "View Wallet Info" as shown below. We recommend inputting your Keystore file and unique password. Next, click "Unlock" to view your wallet info. You may also choose other methods to access your wallet such as using a cold wallet like MetaMask.
2. Add CLB Token
There are two ways in which you may add CLB tokens to your wallet.
1) Click "Add Custom Token" under the "Token Balances" section on the right side of the page as shown below. Fill in the three fields with the CLB token information we provided above and click "Save" to finish.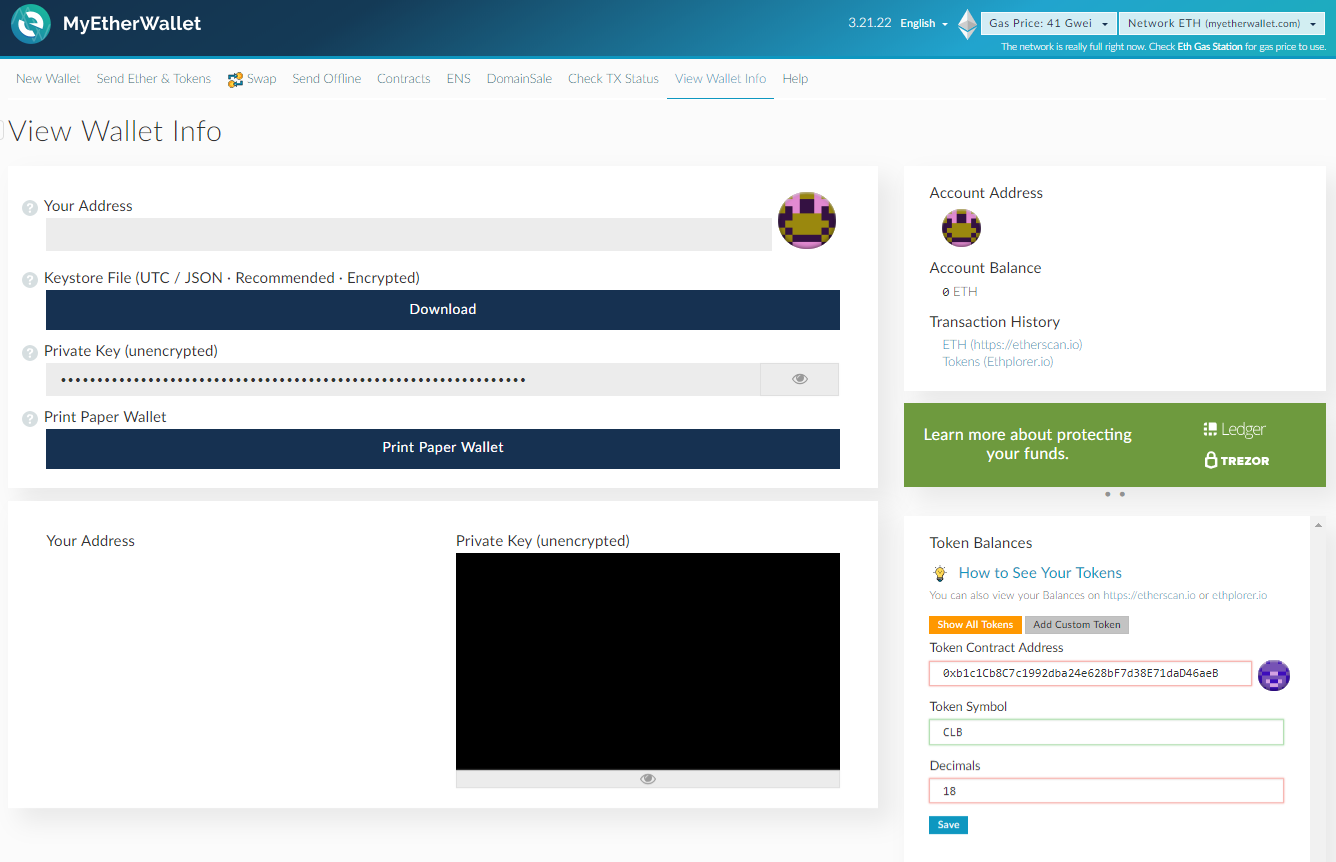 2) You can also choose to simply search for "CLB" under the "Show All Tokens" tab and scroll down until you find our CLB token.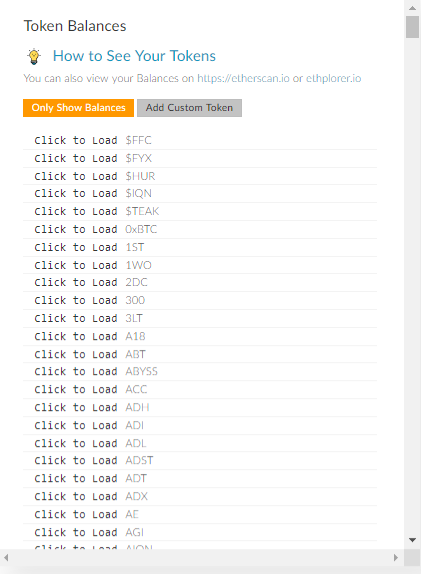 3. Confirm added CLB tokens
Now that you've added CLB to your wallet, it should show up on your "Token Balances" list.
And that's it – you are now able to send and receive CLB!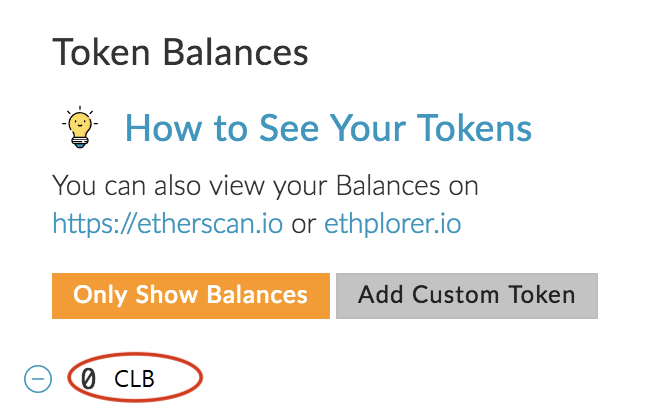 ---