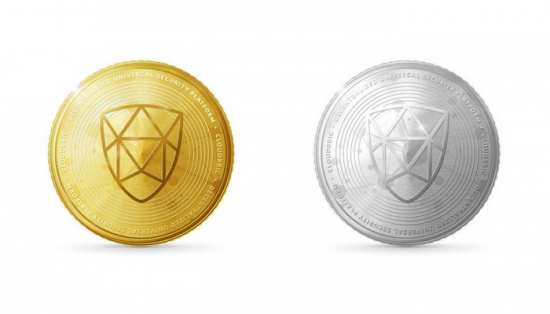 Cloudbric is officially announcing the beginning of our bounty program for its CLB token/coin! We would love reach out to the larger community out there, and therefore welcome everyone's support and contribution for our cause. As part of its cybersecurity ICO project, Cloudbric will reward tokens to ALL contributors granted they meet our lowest and minimum standards. Better yet, if your content qualifies for what we regard as "high exposure," the higher the reward! See details below for more information.
Total CLB Tokens Allocated for Bounty Program
6,000,000 CLB tokens (0.6% of the maximum CLB token supply which is 1 billion CLB)
1ETH = 12,500 CLB
Schedule
Bounty start – May 27th, 2018. 24:00:00 KST
Submission deadline – July 27th, 2018. 18:00:00 KST
Final Content evaluation by Cloudbric – July 30th, 2018 ~ August 1st, 2018
Bounty distribution – August 2nd, 2018 ~ August 3rd, 2018
Contribution Channels
Medium
Steemit
YouTube
Personal/Other Blogs
Contribution Methods
*All English, Korean, Japanese, and Chinese content will be considered
Blog and article posts/reviews
Videos (Explainers and reviews)
For each contribution method, our team will carefully review each content and assign it a ranking of Flabbergasted, Excellent, Good, Normal, and Poor. Any ranking below "Poor" will not receive any CLB coins. The ranking will determine the amount of tokens allocated for the contribution. There will be no limit for each ranking except for the "Flabbergasted" ranking. Each review of the content will be considered carefully and honestly by our team and we will rank the contribution after a proper and thoughtful review of it. Reviews will be an ongoing process throughout the bounty program period.
Moreover, if our team sees that the content of contribution has "high exposure" (view counts, followers, subscribers, SEO ranking etc.) our team will take this into consideration and re-rank the content or reward extra CLB coins to contributors accordingly. Multiple contributions are welcome as long as they meet our general guidelines. All contribution will be rewarded a select number of CLB coins in appreciation for your participation granted that they meet our lowest "Poor" ranking and they do not violate the "Do Not Rules".
Here are some content guidelines that will help attain a higher ranking by the Cloudbric team as well as the bounty amount!
Blog and Article Posts
At least 200 words
Original, engaging, and positive mentioning of Cloudbric
Meaningful and related to Cloudbric
Each blog and article will be evaluated for their content quality by the Cloudbric team
CLB Bounty Amount

Flabbergasted: 200,000 CLB
Excellent: 40,000 CLB
Good: 20,000 CLB
Normal: 10,000 CLB
Poor: 50 CLB
Videos
*Explainers, reviews, etc.
Minimum 30 seconds
Original, engaging, and positive mentioning of Cloudbric
Meaningful and related to Cloudbric
Each video will be graded for its content quality by the Cloudbric team
Accurately portrays the concept of Cloudbric ICO, the problem we're trying to solve, the services we provide, etc
CLB Token Bounty Amount

Flabbergasted: 1,000,000 CLB
Excellent: 200,000 CLB
Good: 100,000 CLB
Normal: 50,000 CLB
Poor: 50 CLB
The "Flabbergasted" ranking will be reserved for a maximum of 6 total contributors (3 for each contribution method) and will be given only to content that our team finds truly outstanding and deserving!
To get you started, visit our homepage at www.cloudbric.com, and watch our explainer video and summary video.
Below is the information you need to actually get started, and some general rules we're laying out for which contribution will not be rewarded for.
Required Information for Submission
Bitcointalk username & profile
URL link of article/video
ERC-20 Wallet Address (Personal ETH Wallet address)
Bounty Submission Link
After Bounty Submission
Leave a comment under this bitcointalk post with the URL link of submitted content
Do Not Rules
Spamming accounts/communities, or using accounts previously used in spamming
Un-original, plagiarized content
Users with negative trust in communities
False claim of content right
Translate others' work, we only accept original content, not translations
The bounty program will continue until the deadline or until our team deems that the amount of contribution is satisfactory. We look forward to everyone's contribution, and we may be adding on some additional bounties so stay tuned!
For questions on the bounty program, please join our Telegram channel and we'd be happy to provide more information. Curious to know more about Cloudbric's ICO? You can learn more about what we are doing on our ICO Home Page.
Disclaimer: Cloudbric reserves the right to make changes regarding the dates as well as amount of distributed and allocated CLB tokens of the bounty program at any time. Any changes made will be notified via original post.